Conseil scolaire du Grand Nord, Northern Ontario's largest French public school board, reveals its new name and brand as part of its 25th-anniversary celebration.
Conseil scolaire du Grand Nord, formerly known as Conseil scolaire public du Grand Nord de l'Ontario, has chosen to commemorate 25 years of excellence with a modernised and refined brand that builds on the school board's rich history.
The team from Studio123 has been working with Conseil scolaire du Grand Nord since 2012, but our connection to the school board dates back even further. Christian Pelletier, Studio123's Art Director, and Nico Taus, Creative Director, both graduated from École secondaire Macdonald-Cartier. We know the school board, its people, and its values intimately. We've even spent some time in the principal's office on a few occasions.
In 2015, we were awarded the contract to become the school board's agency of record. We were tasked with developing communications and brand strategies that would position Conseil scolaire du Grand Nord as a leader in inclusive, modern, and inspiring education across Northern Ontario. It's the research and direction outlined in that brand strategy that would set the table for the new brand unveiled today. At that time, we delivered a refined logo and aspirational slogan still in use today, "Je vois grand" which translates to "I dream big." The refined logo, and powerful tagline encapsulate the school board's commitment to academic excellence and its students' aspirations.
Studio123's dedication to delivering impactful, successful campaigns for, Conseil scolaire du Grand Nord has fostered a deep, trust-based agency-client relationship and has paved the way for countless inspiring collaborations. We've produced compelling creative work created in partnership with our network of photographers and videographers. We've designed and managed their digital, print, billboard, and radio advertising campaigns. We've also digitised their student registration process and overhauled their website and network of school websites, transforming them into dynamic lead-generating platforms.
All of this important work culminates in the launch of a mature new brand name and visual identity that sets Conseil scolaire du Grand Nord on track for another 25 years of dreaming big.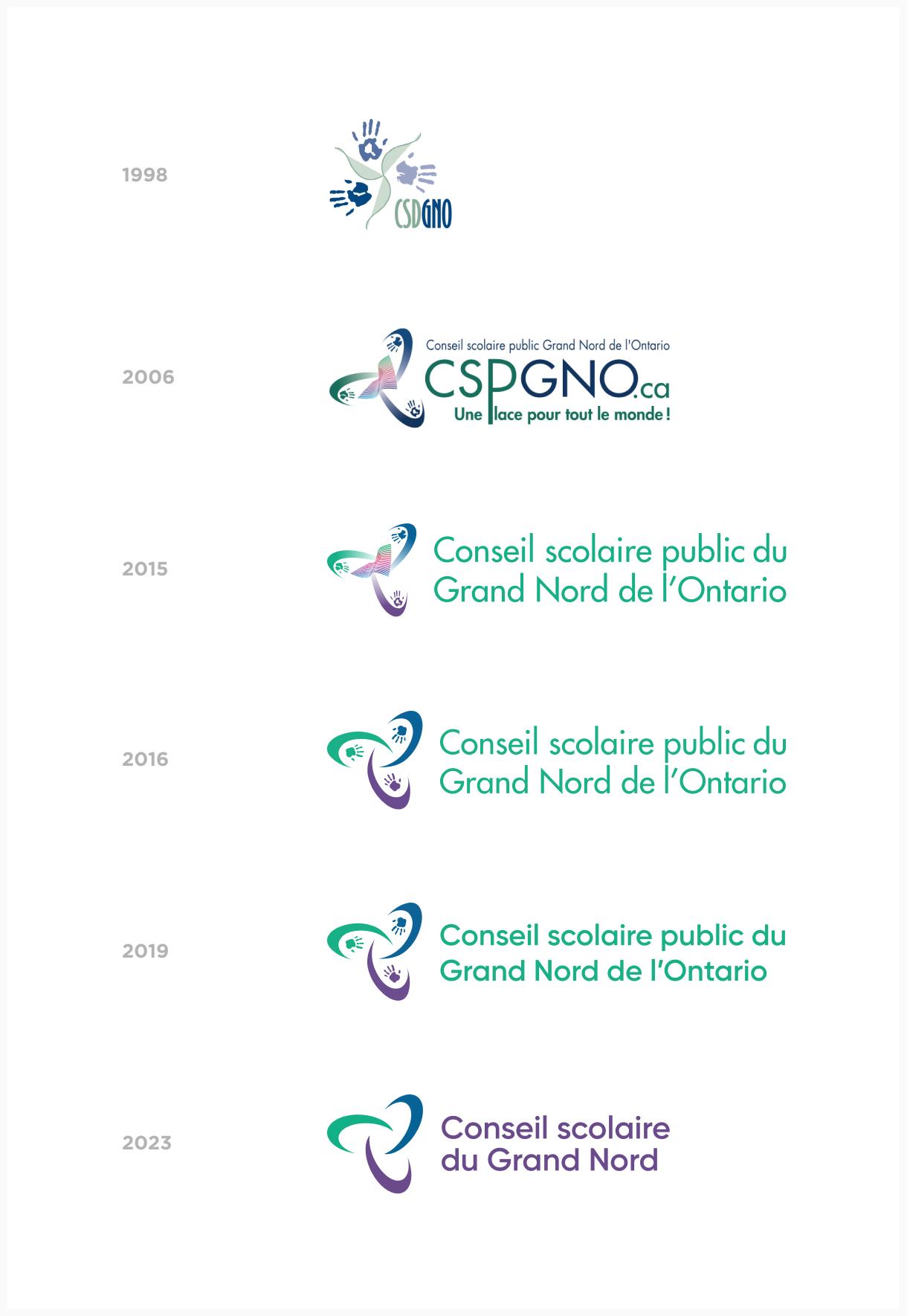 For more on this project, check out the case study.
Back to News