Social media is an important part of your company's interaction with your customers. From sharing information on events, products, and services, to interacting with people by DM and replying to comments, social media presents an opportunity for business owners to connect with people that care about their brand.
Creating and maintaining a brand can be challenging, especially for small businesses or individuals with limited resources or experience; that's why we design and build custom graphic templates using Canva to empower our clients to take ownership over their brand. Canva is a user-friendly online design tool that allows individuals and businesses to easily create professional visuals like social media graphics, presentations, posters and more.
We've found that a social media brand kit on Canva allows for visual consistency, which builds brand recognition and a professional look across all your social media content. The Brand Kit is super easy to use so you can maximise efficiency, and save time, money, and effort.
The Process
We start by auditing your current social presence, which usually includes Instagram and Facebook, to determine how templates can fit into your existing social media strategy. If you don't have a social media strategy, we outline a high-level strategy for your company and determine what types of posts can benefit from the branded touch!
We start by designing branded graphics in Figma based on existing content from your social media to make sure the graphics we are creating for you are most useful to you. We meet with you to present the visuals and collaborate with you to determine if there's a need for other types of templates, make changes to the ones we've proposed, and finally, approve the final graphics that will then be transformed into branded Canva templates.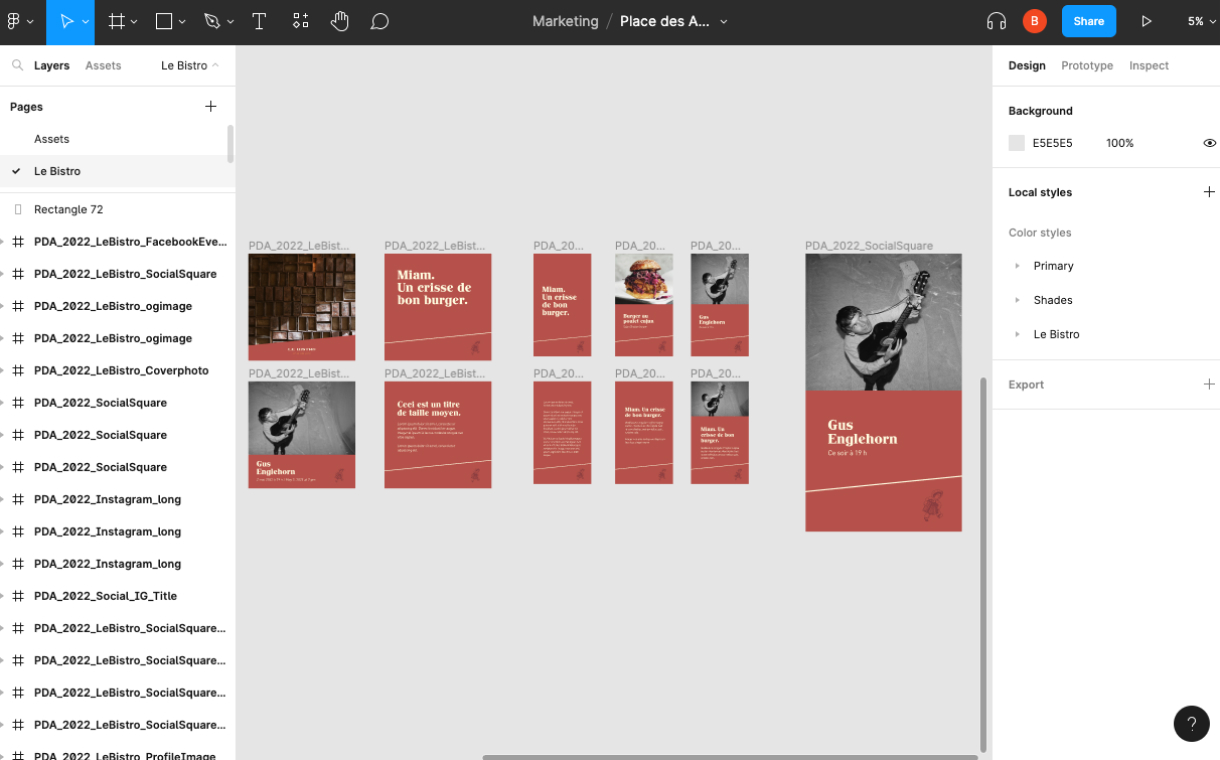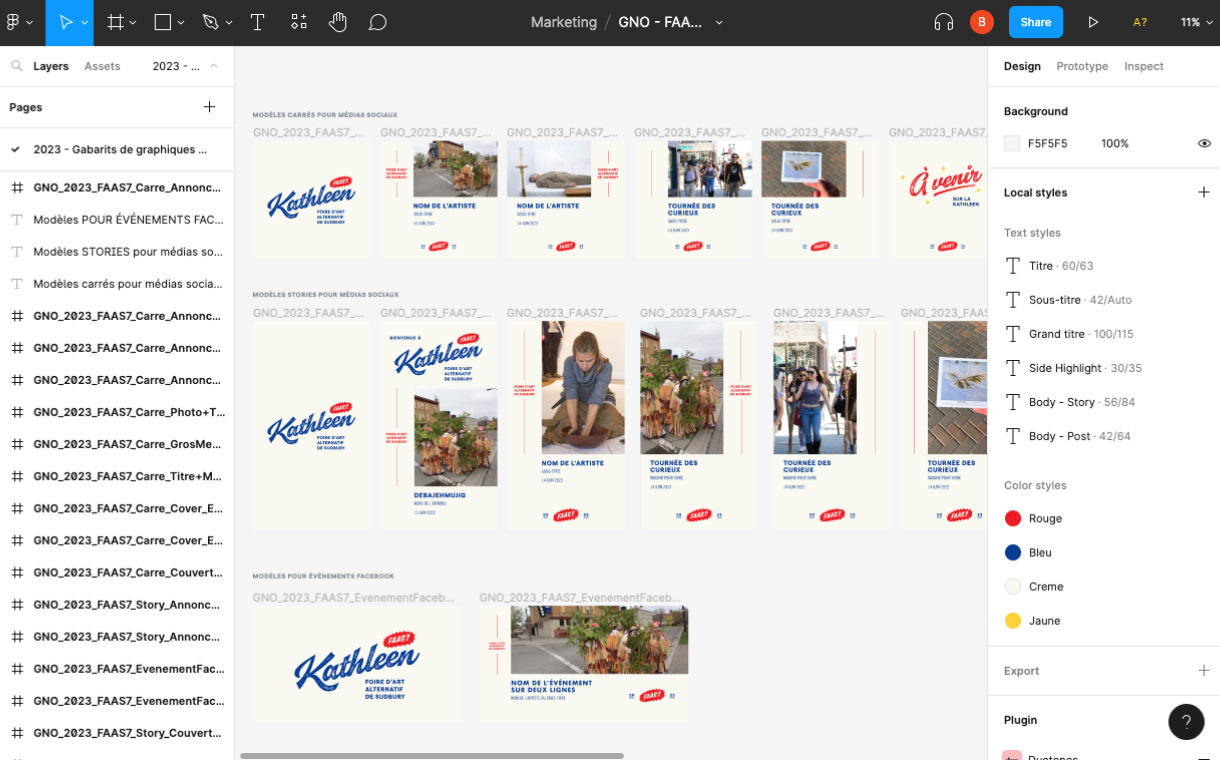 Once the graphics are approved, we login to your Canva account and get to work. Don't worry, if you don't have an account, we'll help you get set up. Using the graphics created in Figma as our foundation, we rebuild the designs in Canva as branded templates, which allow you the flexibility to modify the content while maintaining brand consistency. Canva has Brand Kit features that allow us to set and manage pre-determined colours, fonts, and logos based on your brand. This makes it simple and fun for you to design amazing branded social media posts that build recognition and consistency of your brand.
3 things we do to make sure you're setup for success
We leverage the full potential of your brand by giving you variety! 
Based on your brand, we create your branded templates in a variety of brand colours, giving you more options and making your social media posts more versatile and varied. For example, you might have options of light backgrounds with dark text and dark backgrounds with light text that respect your brand colours.
We keep your Canva account organised. 
Using the pages feature on Canva, we group similar graphics to give you a more organised view of your templates. When there are multiple pages within branded templates, we name them accordingly. By properly naming the assets within the Brand Kit and we ensure everything in your Canva account is clear and easy to find, use, and export.

We always add the finishing touches.
If there are assets, graphics, or logos that will never change, we ensure to lock those elements within the templates so they'll never accidentally budge. We'll also apply animation effects to specific story slides if the graphics call for it, to fully realise the potential that Canva has to offer.
Once the custom brand templates are reviewed and approved by our internal team, we schedule a training session with you. During the session, we provide instructions on how to use Canva, ensuring that you're informed, empowered and ready to create your own graphics with the branded, professional touch. Over the following few weeks, we keep an eye on your social media posts and provide any feedback that might help you make better use of your branded templates.
Our goal with this service is to ensure our clients feel comfortable and empowered to leverage and build their brand. With the Canva toolkit and knowledge on how to use it in hand, you'll feel a sense of ownership over your brand and your content. Ultimately, this approach inspires creativity and puts the power in your hands to connect with your brand, audience, and beyond!
Back to News