Blue Door Soup Kitchen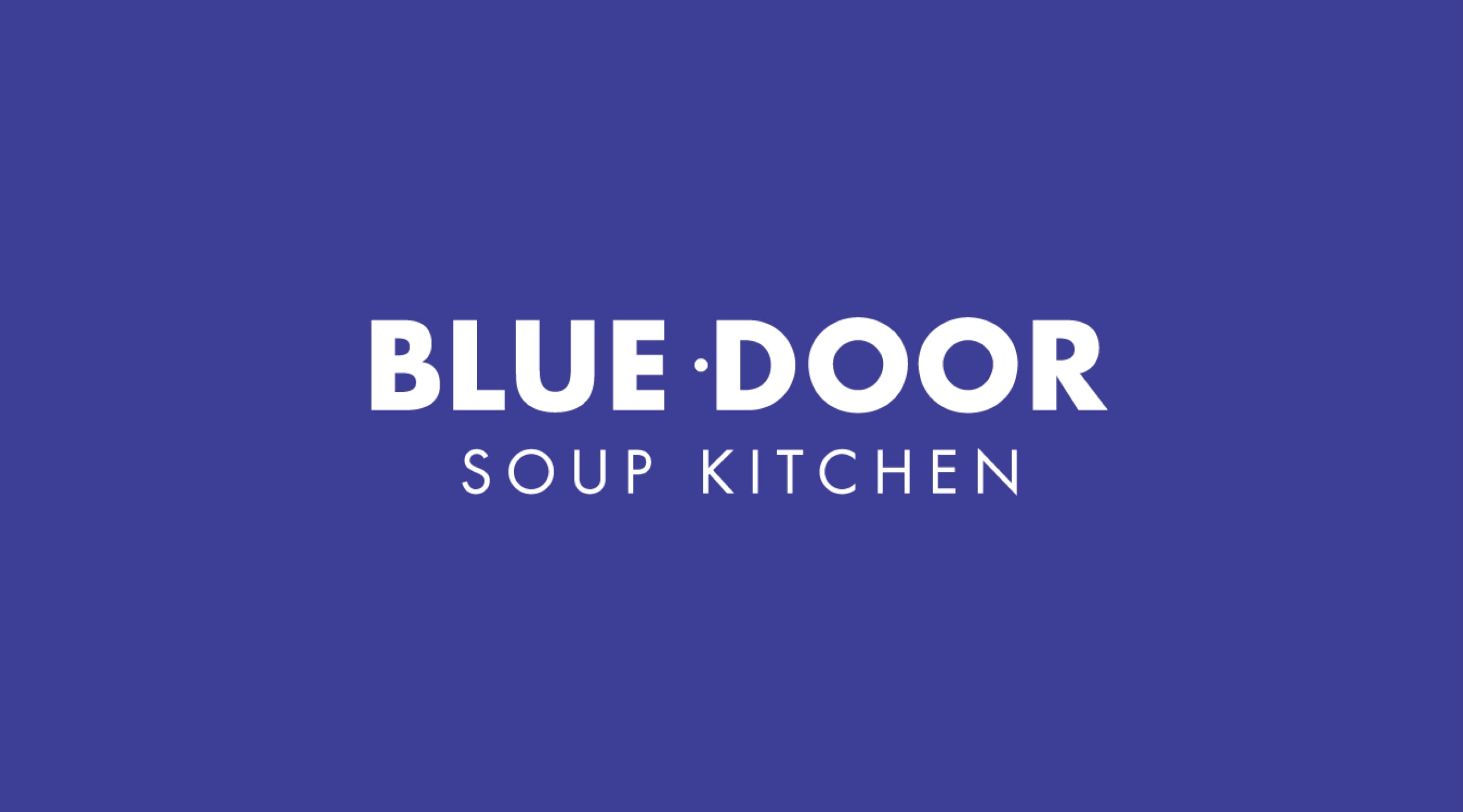 We love our community and pride ourselves on being community-minded, so when Blue Door Soup Kitchen approached us for a new brand, we were excited to give back. With ongoing challenges to access and raise funds, it was essential to establish a strong, modern brand—one that would engage community and funders alike.
The new identity was built on the idea of opening doors, a symbolic gesture at the heart of Blue Door Soup Kitchen. The brand clearly states Blue Door Soup Kitchen, and as the viewer interacts more with the brand, the door reveals itself in the negative space between the words. The blue door became a symbol that we leveraged across various design assets.