We're proud to announce that one of our clients, Stack Brewing has received a Good Design Award from the Sudbury Design Society.
By growing from a nano brewery to a microbrewery earlier this year, Stack Brewing has proven that there is a demand for craft beer brewed in the North and that a northern brewery can be a viable business when done right.
Through their unique vision, eclectic mix of ales and seasonal beers, along with the help of a solid brand, Stack has become a household staple in Sudbury.
We've worked very closely with Stack by designing the labels for their ever-growing line of tasty beers, developing promotional and exhibition materials and designing a line of merchandise to meet the demand of their loyal client base who want more Stack in their lives.
However, we can't take all of the credit—we collectively celebrate with our friends Sean Grant and Andrew Knapp who has also contributed to the Stack brand.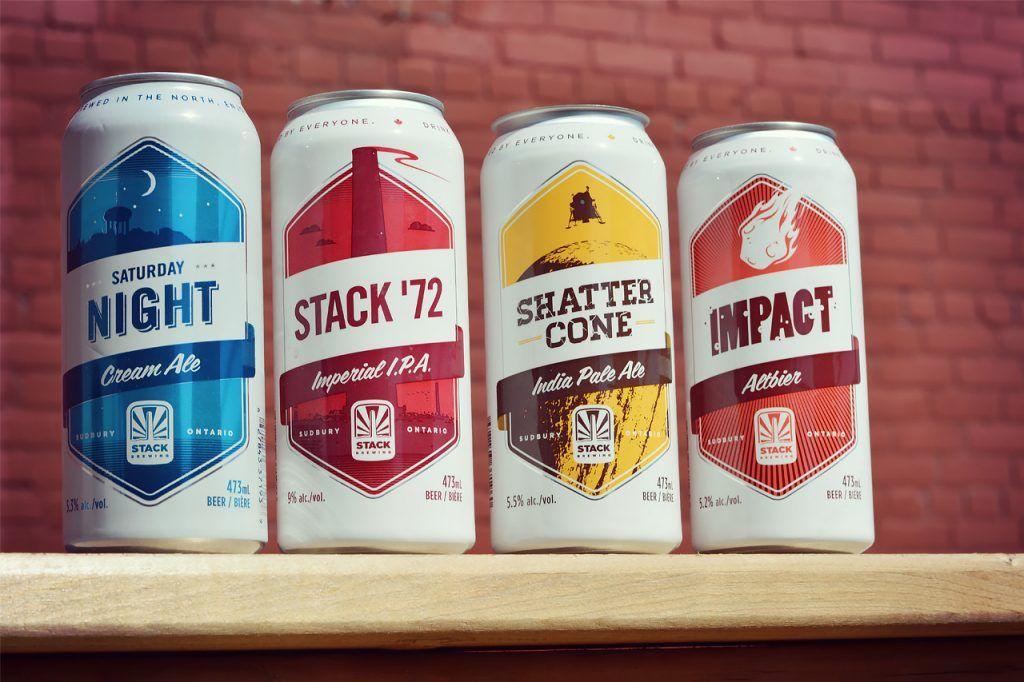 Café Petit Gâteau, another great local business, also received a Good Design Award from the Sudbury Design Society. We invite you to visit everyone's favourite downtown bakery spot on Durham Street next time you're downtown. You won't be disappointed.
The Good Design Award honours annual achievements and/or commitment to the practice of professional graphic design, with emphasis on quality design of the highest form, function, and aesthetic—a standard beyond ordinary or typical.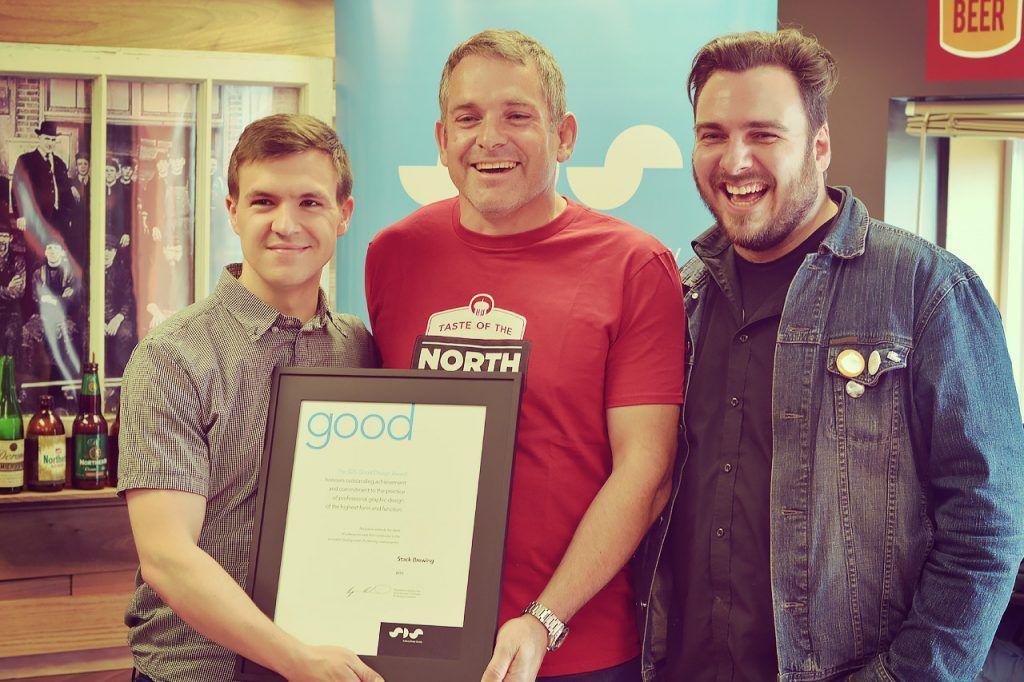 Back to News