We love our community and pride ourselves on being community-minded. So, when a local soup kitchen approached us for help with their branding, we were excited to have the opportunity to give back.
Blue Door Soup Kitchen was founded in 1982 and was originally established by Kaireen and Roger Crichton to help with major layoffs at a local mine. While times may have changed in the mining sector, the need for shelter, food and a little warmth, have not. Today, Blue Door Soup Kitchen provides meals for approximately 150 – 200 people in need, every day of the week.
Blue Door Soup Kitchen relies on the generosity of their volunteers, as well as donors and funders. As demand for this type of service grows and accessing funding becomes more challenging, it was important to establish a professional look for Blue Door Soup Kitchen. In order to continue providing this vital service to our community, Blue Door Soup Kitchen required a strong, modern brand—one that would engage community and funders alike.
When we started the project, there was something that was immediately apparent; Blue Door Soup Kitchen was run by an extremely compassionate group of individuals. Members of our community who are genuinely dedicated to enriching the lives of those who are desperately in need give time, effort and energy to making sure the less fortunate don't go hungry. This sense of compassion would become the focus of Blue Door Soup Kitchen's new identity.
The new identity was built on the idea of "opening doors", a symbolic gesture that is at the heart of Blue Door Soup Kitchen. As the logo started to take shape, we quickly realized that it would be hard to get away from the imagery within the business name, so we embraced it and let it guide our creative process. We experimented with many iterations of the door within the logo, but the magic didn't happen until we completely removed the door from our initial logo concepts. Then, we found a subtle way to include that little door. At first glance, the viewer can clearly read "Blue Door Soup Kitchen," and as the viewer interacts with the brand more… Well, we don't want to spoil it for you, but here's a hint! If you look between Blue and Door, you may find just that.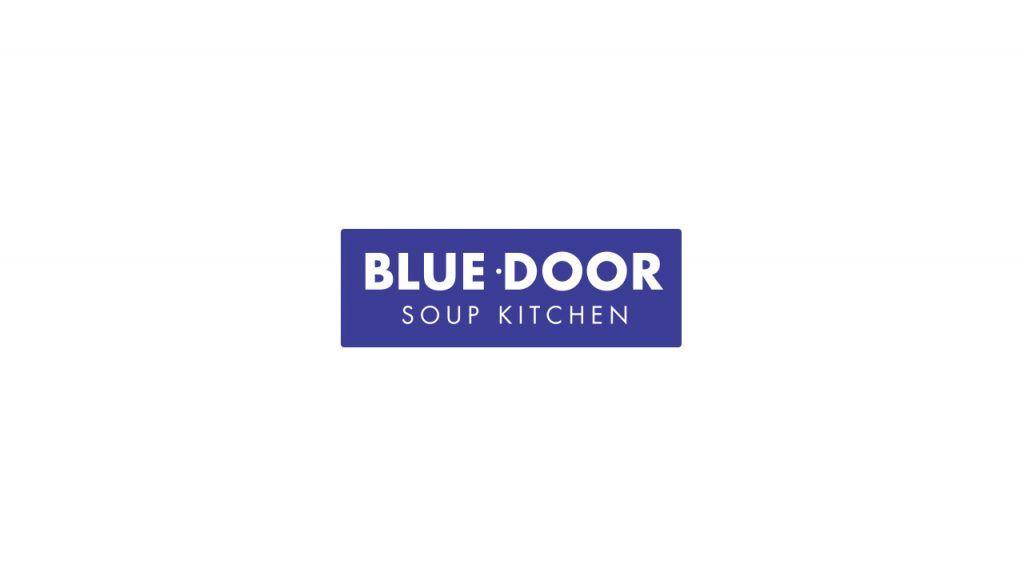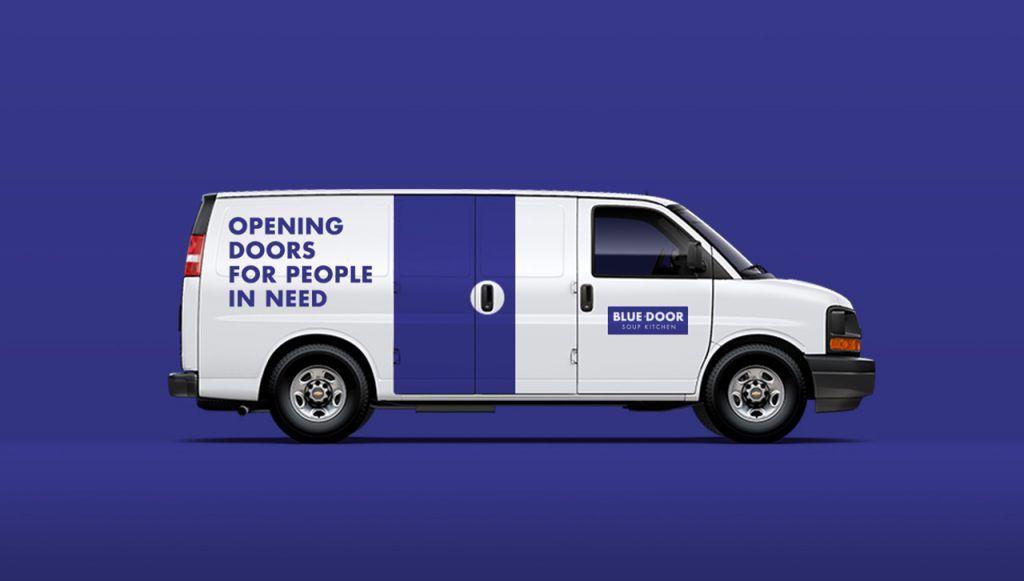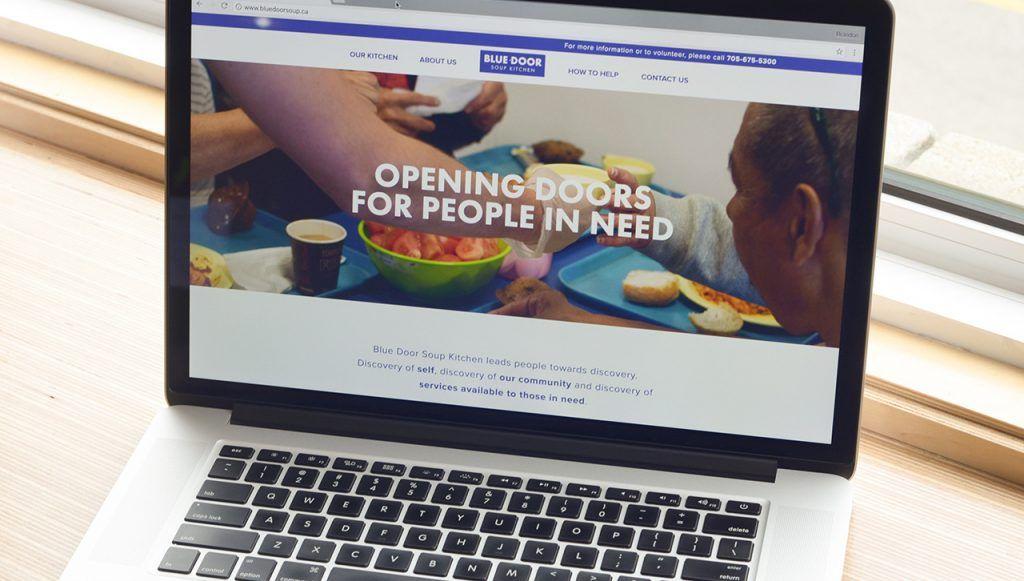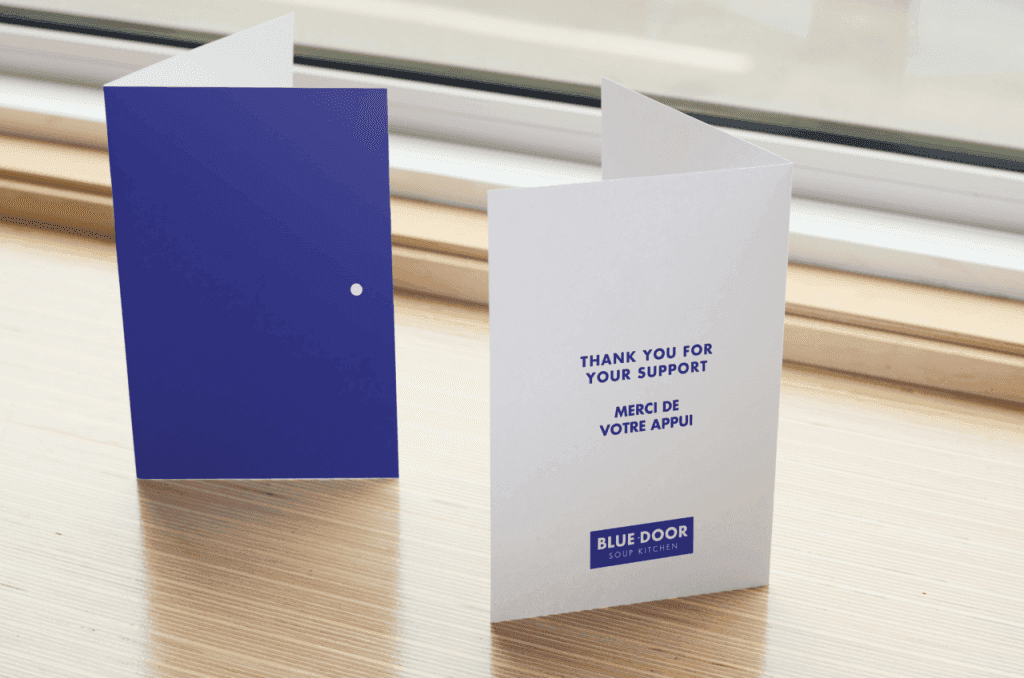 Back to News