André Sénéchal, a certified chiropractor and acupuncturist approached us in December to make his vision for his new business a reality. He had been working alongside fellow health and wellness specialists and had collectively decided to form a multi-disciplinary health group under one umbrella brand. The group was in need of a name, an image, and all the fun collateral marketing materials to make a big splash here in Sudbury.
After coming up with several names, we determined LiveMax Health Group fit not only their mantra of helping people feel better and recover from physical ailments but also their unique approach to treating patients. Considered to be on the leading edge of sports therapy, physical rehabilitation, and chiropractic services, the team's new brand was not only about their dedication to their patients' current needs but pushing them to attain new heights.
We worked side by side with the group to create a brand that sets them apart and communicates their higher calling of helping others live to their maximum. We created traditional print pieces like business cards, stationery and referral pads for local doctors. We also developed their digital presence which consisted of a promotional video shoot, responsive one-pager website, and Facebook graphics.
If you need that extra push to help you live your life to the fullest, the LiveMax team wants to help.  Visit livemax.ca and book an appointment to get back to living your life to the max.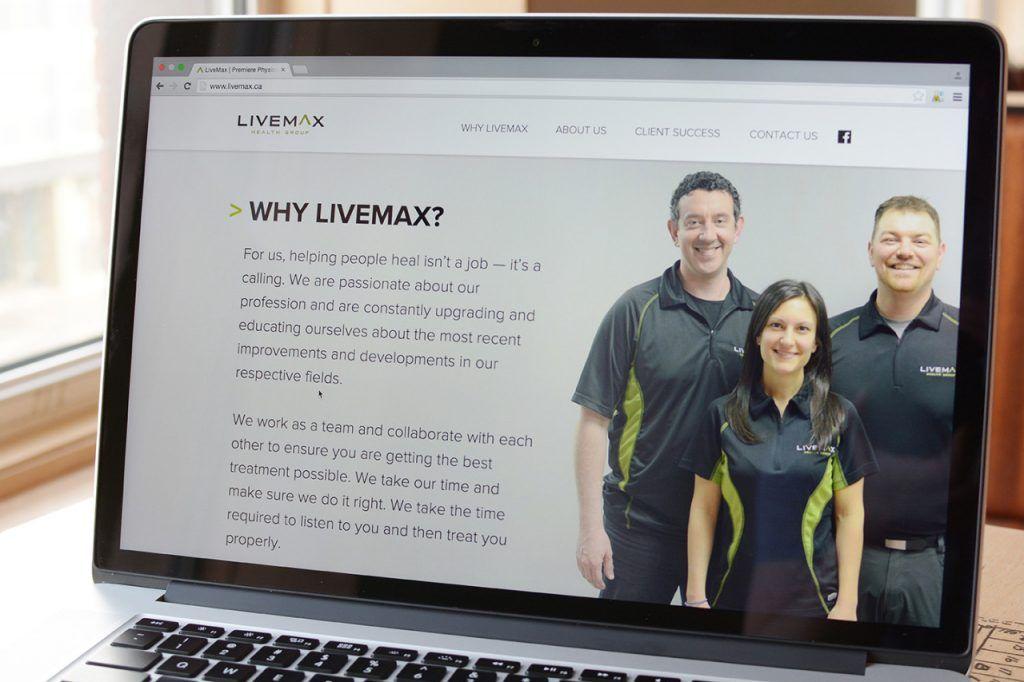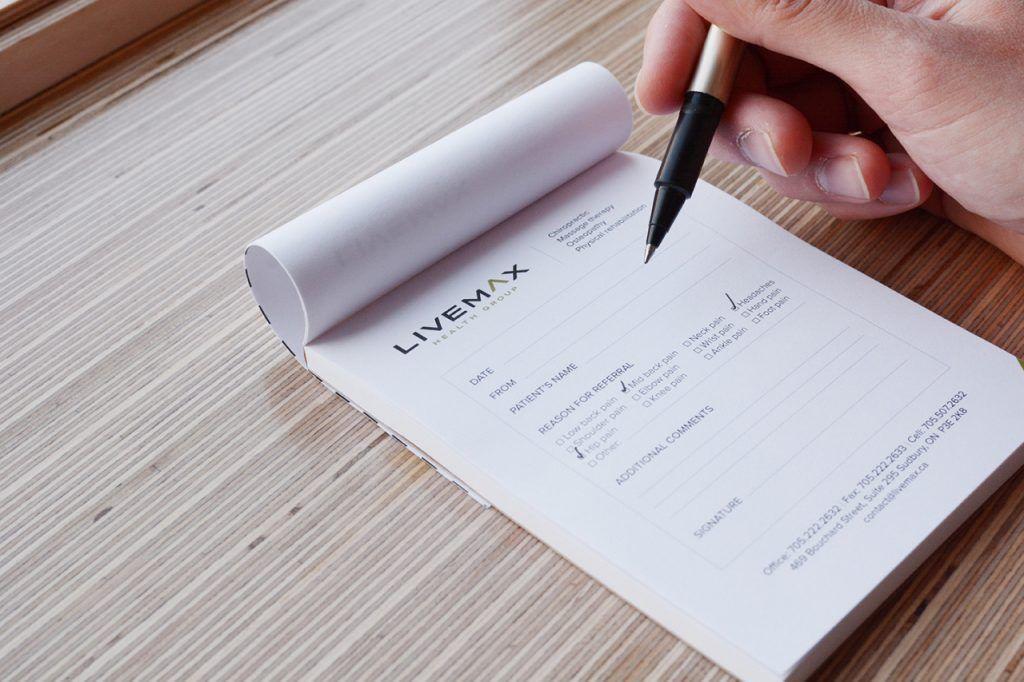 Back to News