At Studio123, we are proud to collaborate with Sudbury's best people, organizations, and companies. Over the next couple of months, we will be showcasing architectural work from those who have, and continue to change the way we live and interact with our surroundings. In this post, we feature a recent residential development by Amber Salach and Louis Bélanger of Yallowega Bélanger Architecture.
* With photography by Andrew Knapp and text supplied by Yallowega Bélanger Architecture
Since its original construction in 1961 as a public school, this particular building has undergone a few transformations. Today it proudly sits on the sunny side of Long Lake, situated among 8 acres of a true Sudburian backyard.
When the house was first put on the market in 2012, the new owners and design team excitedly checked it out. There was at first some obvious reluctance knowing that this was going to be a big project with lots to uncover, many unknowns, and a whole lot of demolition. What we all knew was that underneath all of the years of patchwork renovations, rundown finishes, and neglected maintenance was a precious gem of a structure that we couldn't pass up.
Before
The renovation work was a large task that started with heavy handed demolition, upgrading the mechanical services, redoing the roof, stripping all of the finishes and removing all of the walls that weren't major supporting walls. By peeling away these layers we were able to reveal and construct an open space concept throughout most of the home, thus creating a blank slate to design a contemporary home that is bright, with clean lines, textured surfaces and above all, comfortable for the new owners.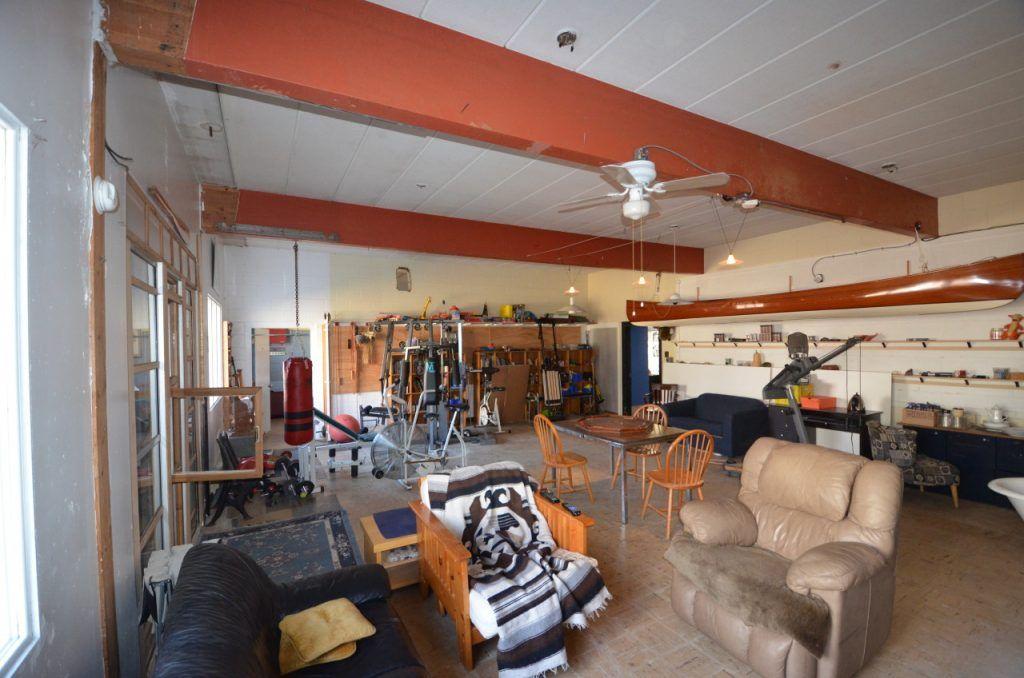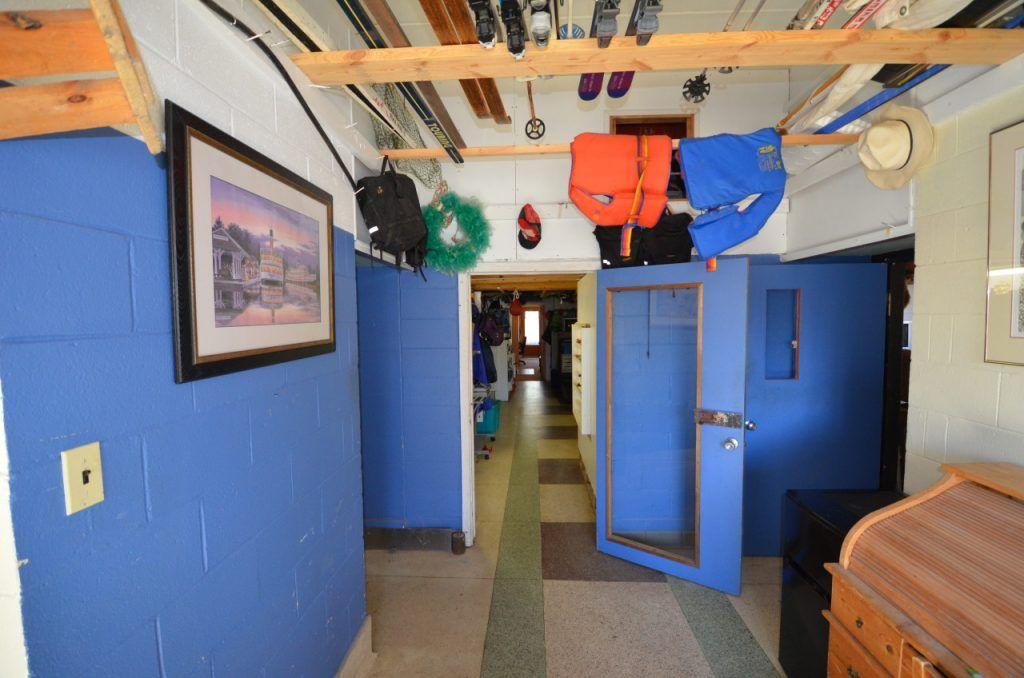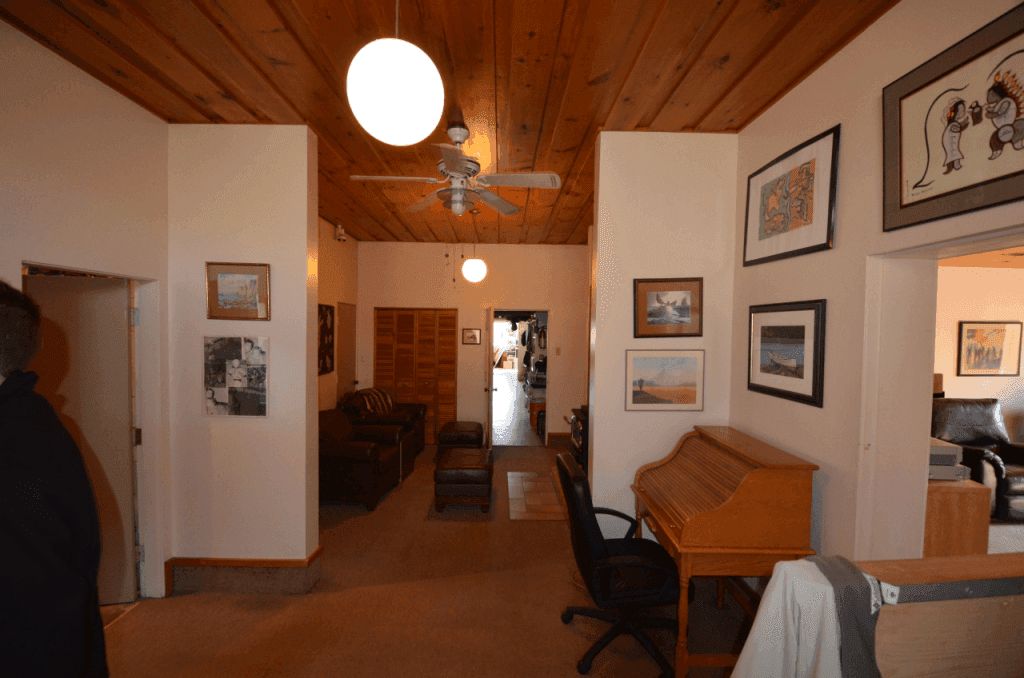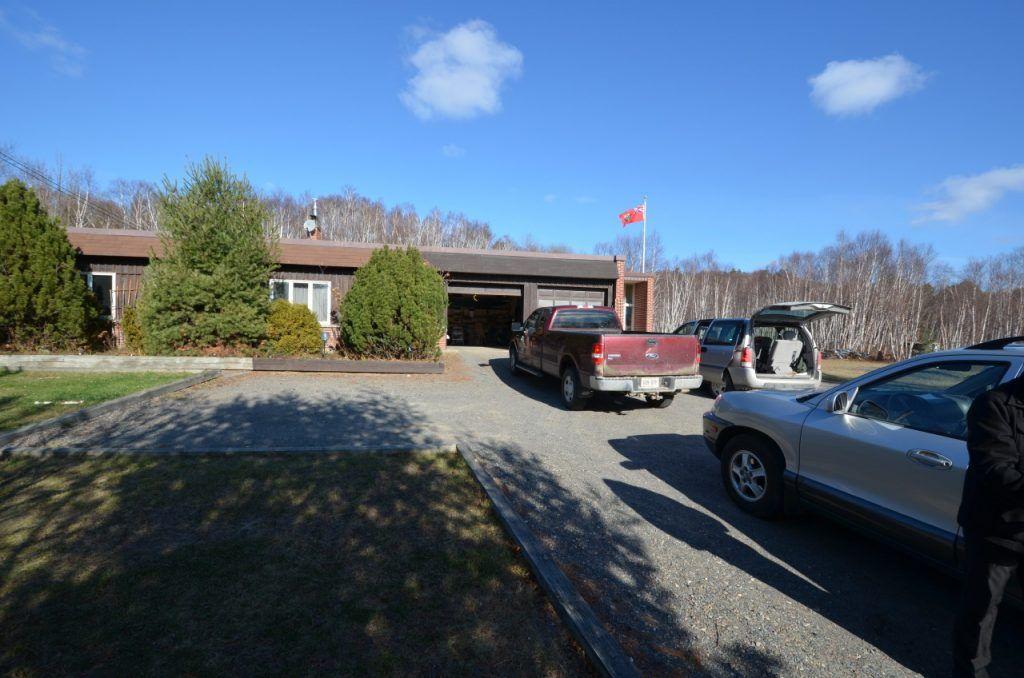 After
The large supporting wood beams were stripped and brought back to life. The floors were refinished and new concrete was polished to create a high sheen. New wood windows were inserted along the front of the house to welcome in the natural light. Ceilings were taken down and left exposed, complete with the new mechanical services to give a somewhat industrial, loft feel to the space. Brick was salvaged from an old building in Toronto and the existing wood ceiling was removed and refinished to form part of the rec room's feature wall. The house contains a mix of both high end and cost effective finishes. No expense was spared on the plumbing fixtures, ceramic tiles, quartz counter tops, wood windows and most of the lighting. The glossy white kitchen is IKEA, which allowed us to splurge on the other finishes.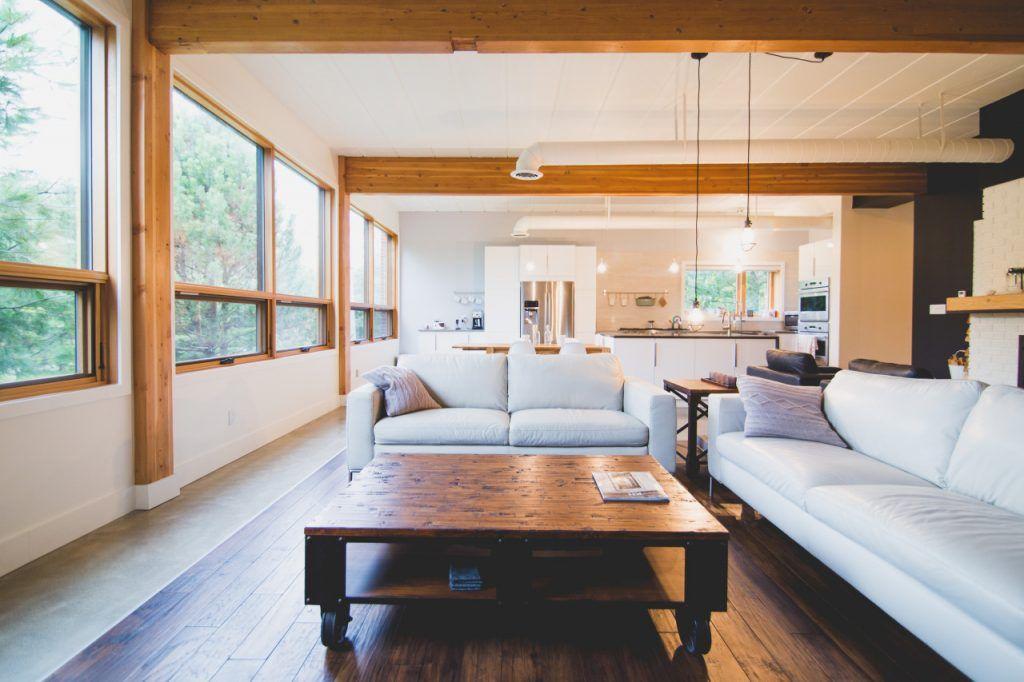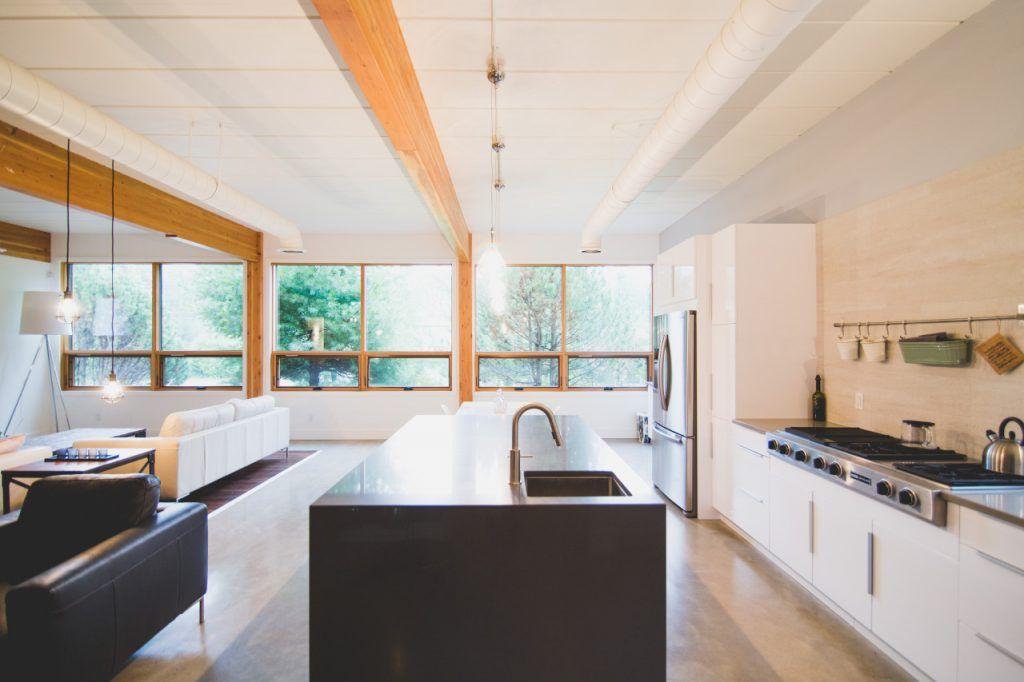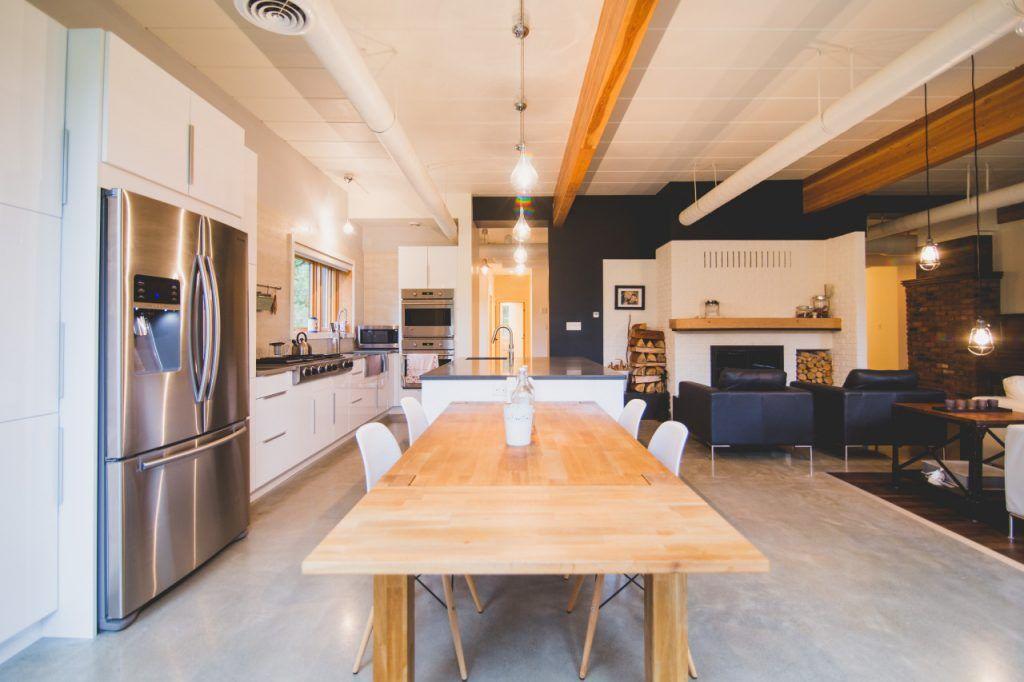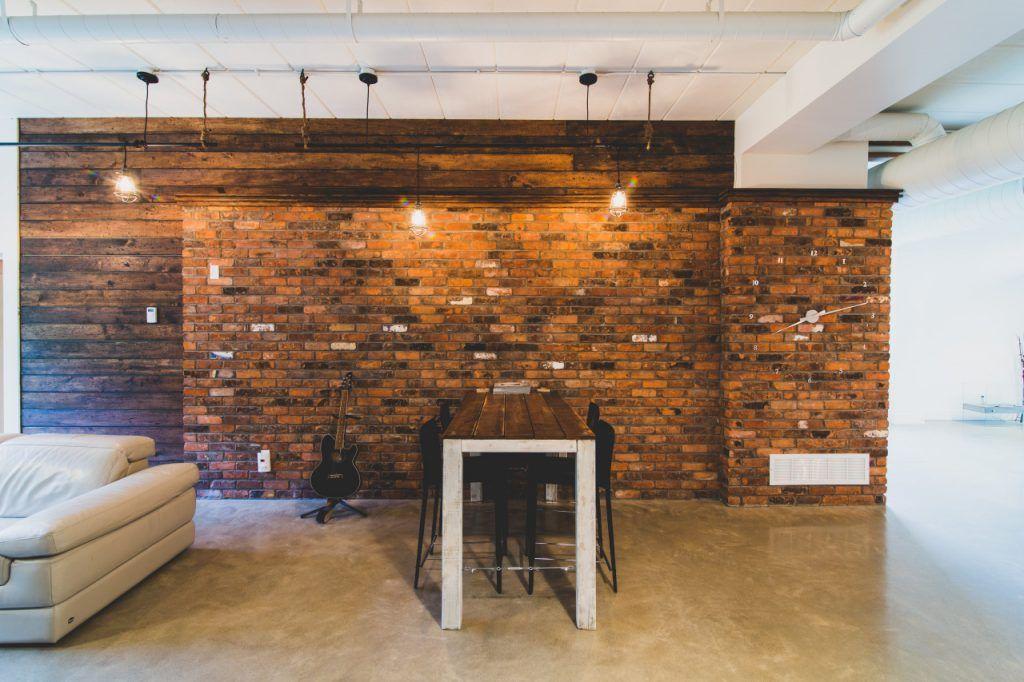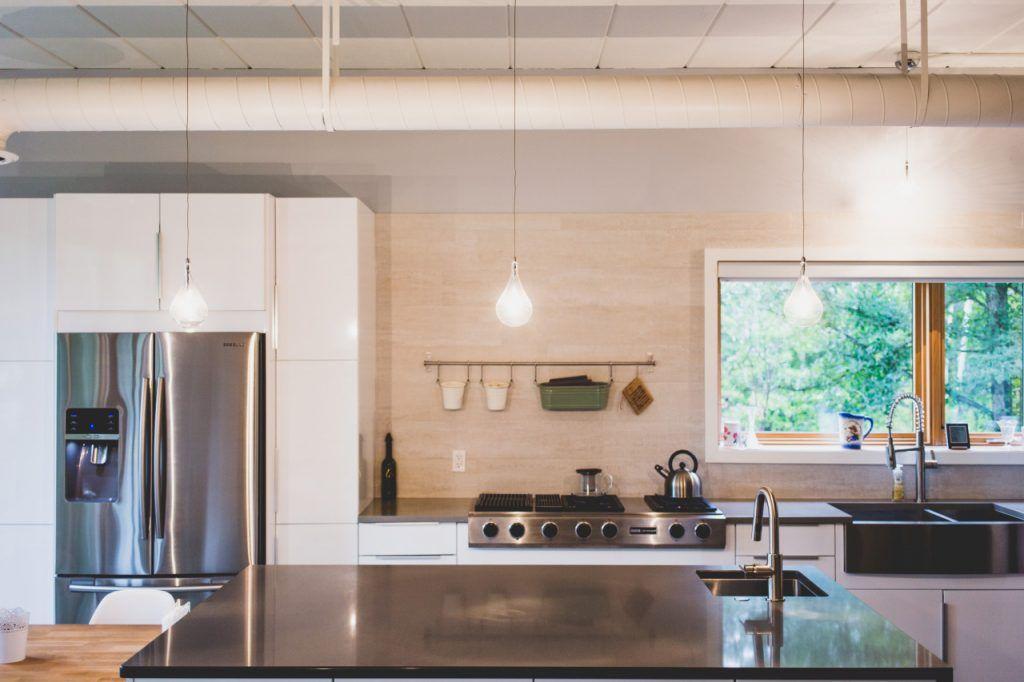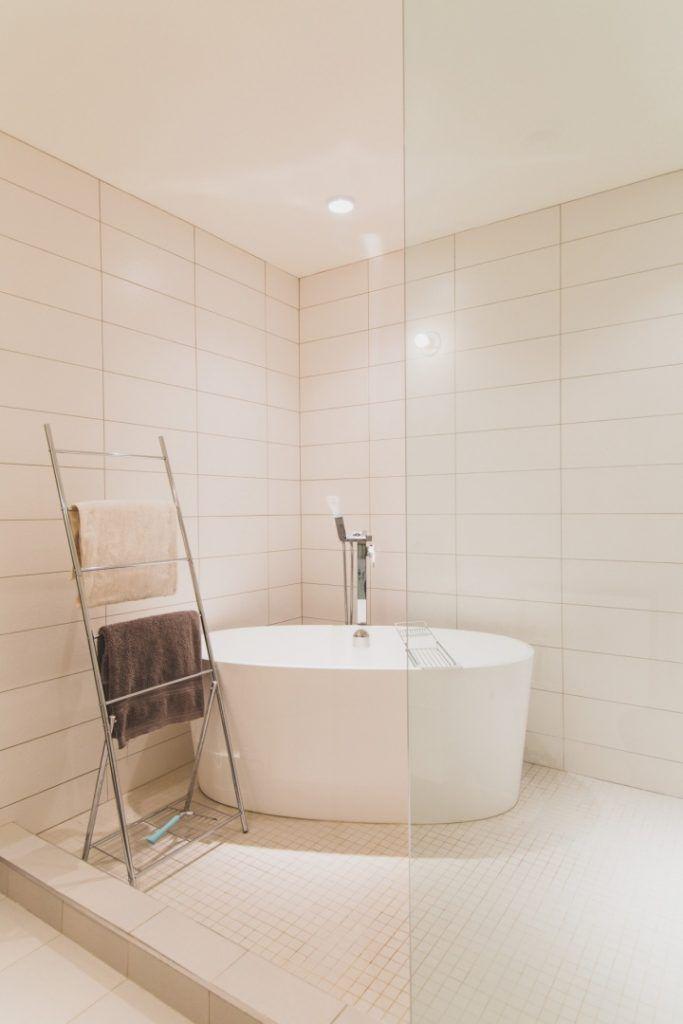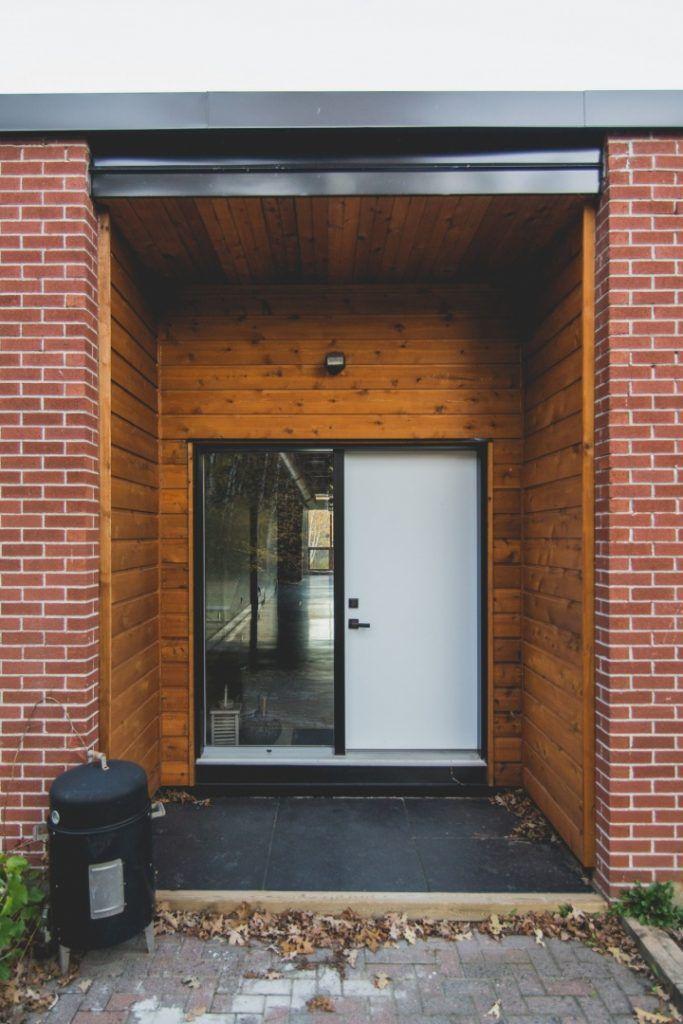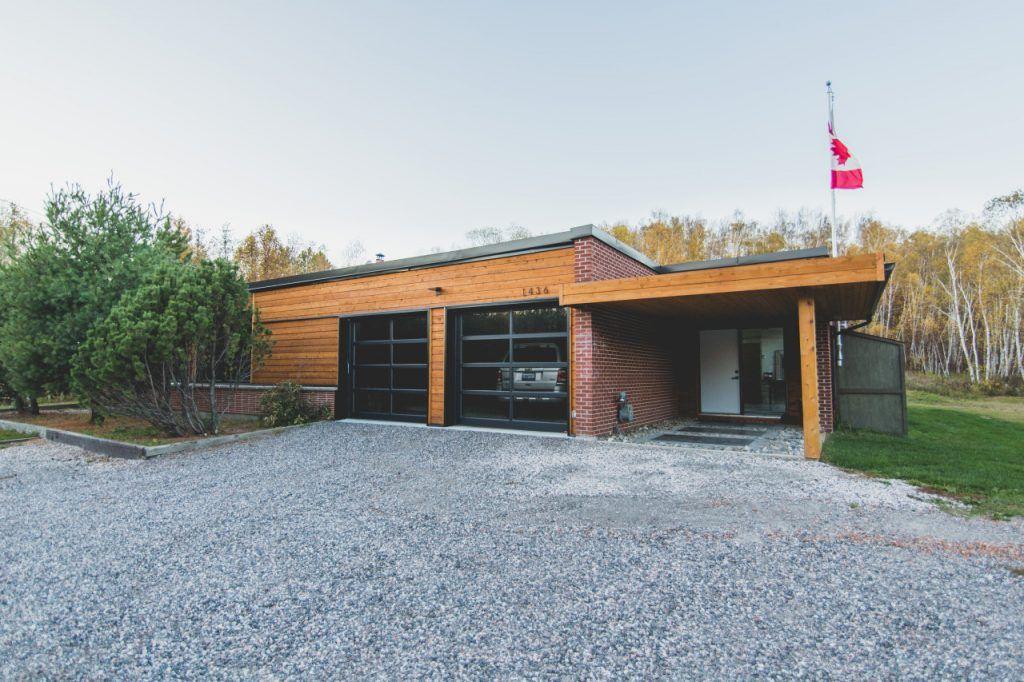 After over a year of construction, the couple was able to move in with their dog Miller and each and every day they reap the benefits of this collaborative design for their new home. It must be said that although many family members and friends couldn't understand why the owners would ever purchase such a property, now when they are in the space they can't believe the transformation that took place. One building at a time, it's great to showcase and demonstrate the architectural and spatial potential that lied in not only this particular house but in so many older buildings in Sudbury!
Project and Design Architects:
Louis Bélanger and Amber Salach, Yallowega Bélanger Architecture
Yallowega Bélanger Architecture is a full-service architectural firm based in Sudbury, Ontario. Established in 1964, this firm has shaped the landscape throughout Ontario. Having designed many of Northern Ontario's most prominent landmarks, YBA has also influenced the built environment across Ontario and internationally with award-winning and technologically advanced designs in the education, healthcare, recreation and tourism sectors.
Back to News