One of the great things about le Carrefour francophone, Sudbury's french cultural centre, is that they are wholeheartedly a Francophone organization. Unfortunately, that cachet is easily "lost in translation".
We have developed this unique communications tool to address this in a fun and friendly way.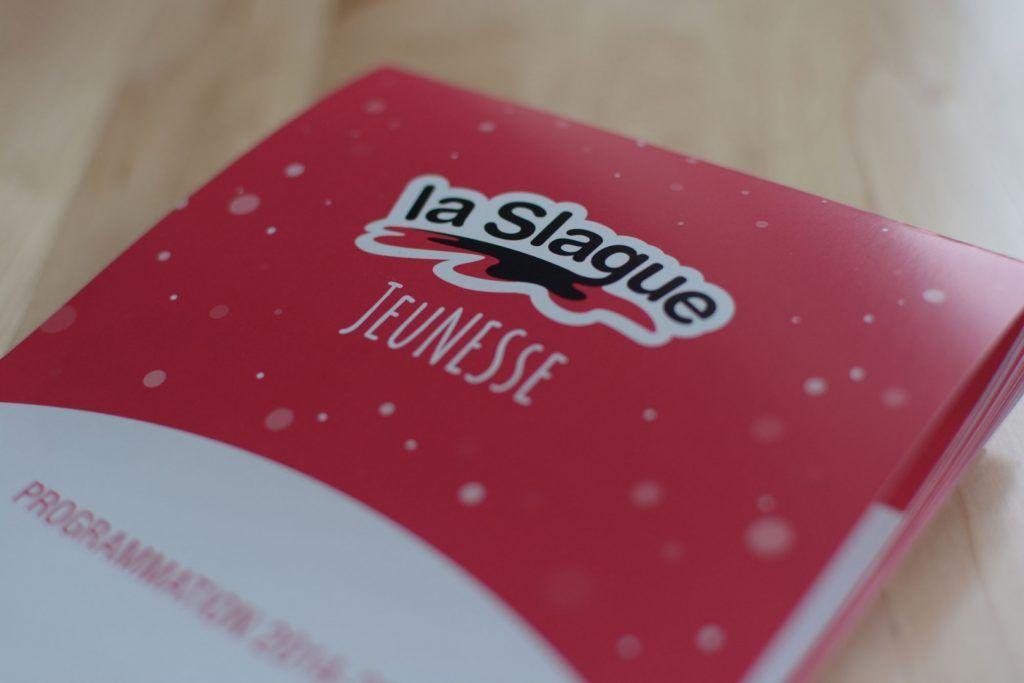 La Slague jeunesse presents a marvelous season of arts and culture events in the Carrefour francophone's day care centres. With a few supplied key words underlined with green dots and key words translated for your learning pleasure, we've created a unique flyer that helps anglophone and Francophile families learn a bit of French and have a little fun doing it.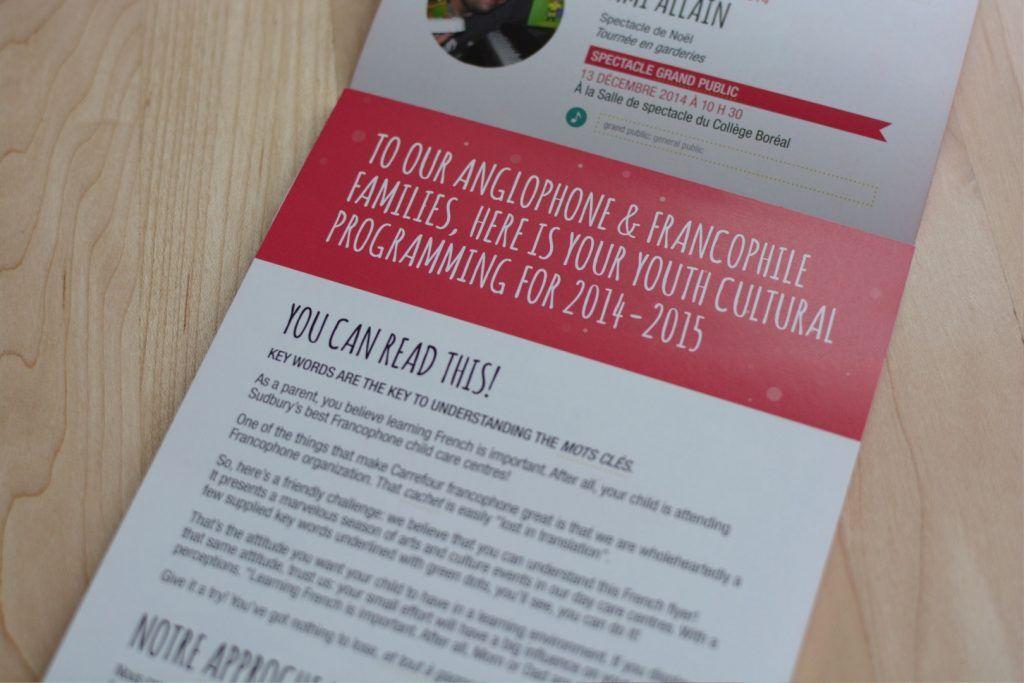 Key words are the key to understanding the mots clés.
A simple and beautiful layout shows the cultural centre's artistic programming for the year, at a glance.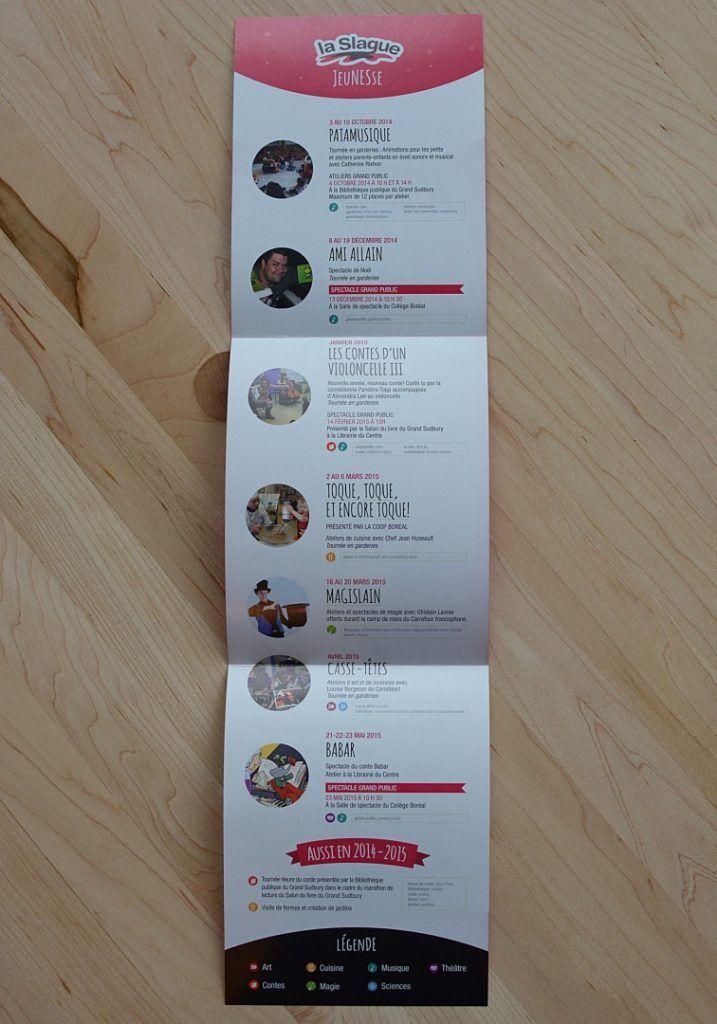 Give it a try! You've got nothing to lose, et tout à gagner!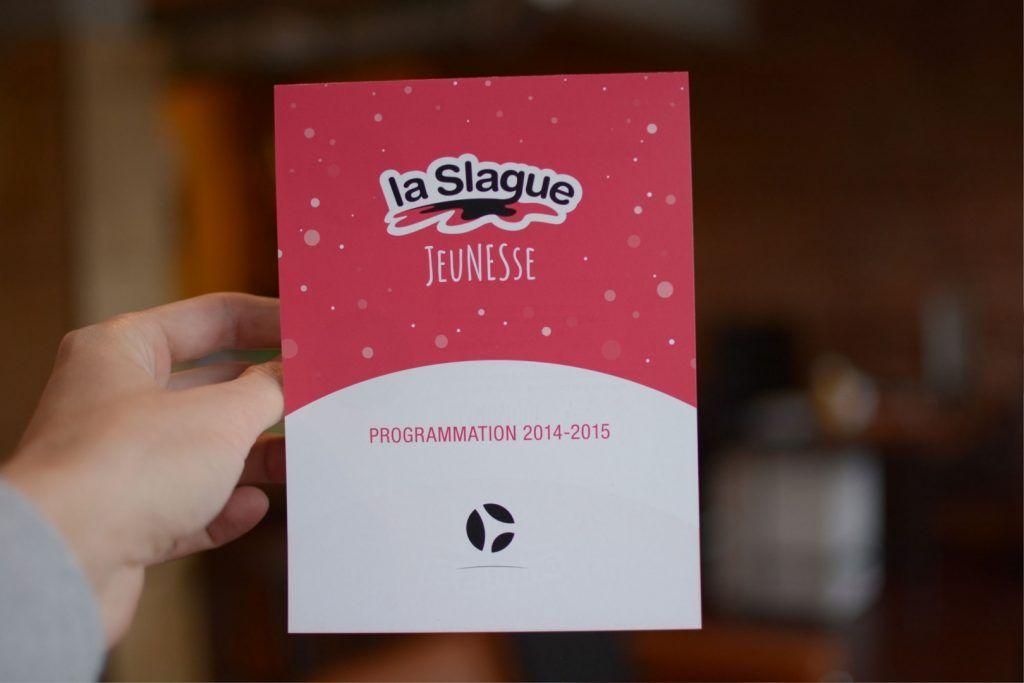 Back to News